7 Quality Movies You Need to Watch on Netflix
Whatever it is – your first full-time internship, a demanding summer job, a never-ending summer class, or packed travel itineraries – summer has flown by and the school year is upon us. We barely had time to notice.
That being said, don't fret – there is still time. As summer winds down and you squeeze in those last-minute summer plans, make sure to step back, take a deep breath, and set aside some time to relax. And what better way to relax than spending an evening with some air conditioning, popcorn, and a good movie?
If you're anything like me and constantly find yourself scrolling through the vast black hole of Netflix recommendations and then settling to watch an episode of Friends for the fifth time, take a second to check out these movies available now on Netflix recommended by your very own QUEST peers: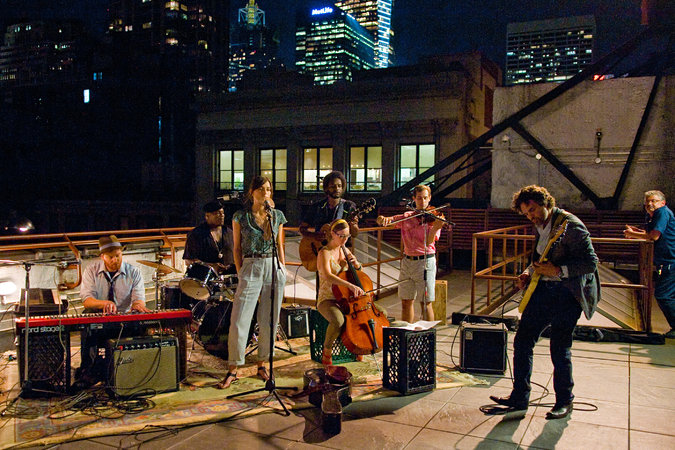 1. Alvin Wang's (Q26) Pick: Begin Again (2013)
If you're looking for a relaxing movie that soothes the soul, look no further – Begin Again, starring Keira Knightley and Mark Ruffalo, is a musical drama that follows the story of a singer song-writer looking to find her sound in New York City. In addition to the stellar soundtrack, "I really enjoyed how the movie didn't follow a generic story line where the protagonist falls in love, but rather finds herself and her own power through her own development through those around her," Alvin highlighted.
2. Dustin Kang's (Q24) Pick: How to Train Your Dragon 2
Continue on Hiccup and Toothless's adventure and watch How to Train Your Dragon 2, the second of the How to Train Your Dragon trilogy (with the third movie to be released in 2018). If you are a cat- or dog-owner, after watching this movie, you might start second-guessing that your furry friend might be a dragon in disguise. "I'm a kid at heart," Dustin remarked, "It [How to Train Your Dragon 2] was funny and entertaining, but also had some very deep, touching and inspirational moments."
3. Jaimie Hsu's (Q19) Pick: Tucker & Dale vs. Evil (2010)
Sometimes the best movies are the most nonsensical ones. QUEST alumna Jaimie Hsu's unique Netflix pick is Tucker & Dale vs. Evil, a horror-comedy film about two "well-meaning backwoods boys" on vacation who are mistaken for psychotic killers by a group of college students. If you want laughs and gore in one movie, this Shaun of the Dead-esque movie is for you.
4. Kylie Kearns's (Q23) Pick: Love Actually (2003)
Sit back with this romantic comedy British classic called Love Actually. This feel-good movie dives into multiple stories and relationships exploring different aspects of love. For someone like Kylie who was traveling in Europe this summer, the movie really resonated with her. "I was in a lot of airports and train stations this summer, and the movie begins by talking about how there's so much love and so many hugs in those places, whether you're greeting someone or saying goodbye to them… And I'm so mushy and emotional that goodbyes are always super hard. But basically [Love Actually] is a feel-good, believe-in-love-no-matter-what-age kind of movie."
5. Neha Kundagrami's (Q24) Pick: The Boy in the Striped Pajamas (2008)
The Boy in the Striped Pajamas, based on a novel of the same name by John Boyne, is a drama that focuses on the injustices and inhumanity of a World War II Nazi extermination camp during the Holocaust. It explores this historical period through the perspectives of two 8-year old boys who become friends, with one unaware that his friend is in fact a Jewish prisoner. The movie is both shocking and moving and explores themes of human rights.
 
6. Ananth Srivatsan's (Q23) Pick: The Little Prince (2015)
As Ananth said, "If you have a little brother, sister, or cousin that you gotta keep occupied," The Little Prince will please both older and younger audiences. Inspired by the French novella of the same name, this film puts a spin on the classic tale while still keeping the sense of wonder and curiosity created by the book. The movie is also aesthetically pleasing, using stop motion animation. "It had plenty of feels and had a sort of 'stay young' vibe to it. Paul Rudd was the prince and I think he did a good job," Ananth remarked.
7. QUESTPress Pick: Forrest Gump (1994)
This movie is an all-time classic and a crowd-pleaser, which is why our QUESTPress team recommends Forrest Gump, starring Tom Hanks. It will take you on an emotional roller coaster, from laughs to cries to everything in between. "Life is like a box of chocolates"… and this movie will definitely have you in for a treat!